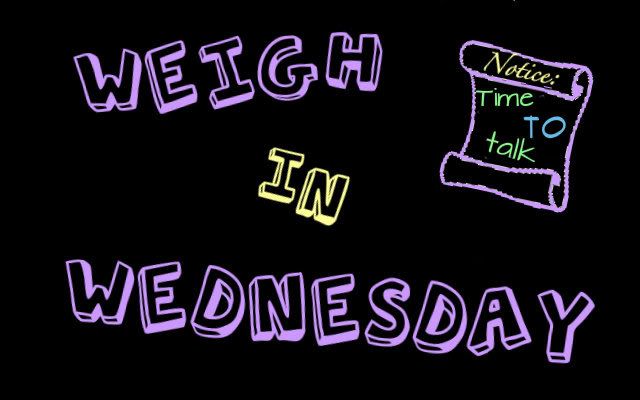 Weigh in Wednesday
is a weekly meme hosted by Lauren over at
Epilogue Review
, where we discuss one thing vs. something else, and we say our view on it
Today's topic: Novellas vs. Anthologies
Answer:
Well... I really haven't read either one.
BUT if I were to choose one, I'd say novellas. Because most I've seen around Goodreads and blogs are novellas from a bigger series, like The Iron Fey, or Shatter Me. So if it's a series I like, I would probably pick the novella.
I wanna give both a try soon, though. It'd be interesting to read something different every once in a while!